Our Brand
Innocent Touch Paris
By following her dream, our CEO completed her education and got experience in fashion designing. During her decade long career in the fashion industry, Ms Benallal worked as an international fashion designer. Her expertise was in designing Modest Islamic Dresses without compromising style.
Ms Linda Benallal has strong tie-ups with the French region. That is why she is more focused on collaborating French designs with Arabian dresses and designing cosmopolitan women wears that engage different cultures to bring uniqueness in dressing styles. With all her dedications, she has created a benchmark through her brand Innocent touch-Paris by providing uniquely-designed women dresses and apparel by redefining Arabian culture in French touch that offers a unique Parisienne Fashion style.
With her extensive experience, our CEO has the vision to support, promote and reinforce the fashion industry by joining cultural boundaries. Now, Ms Benallal has become a widely recognized style icon, influencer, and successful fashion designer. Apart from these achievements, she is also a brand ambassador of a famous hospitality business chain.
At Innocent Touch-Paris, Ms Benallal supervises the designing section and always strives for perfection with each design. Our outfits are embedded with intricate designs that make them appear as a mesmerizing collection.
We focus on Femininity and Elegance, and all our designs are known for their beautiful cuts, unmatched design, soft texture and fine quality that creates the ultimate experience for a woman of today.
Our brand reflects beauty, innocence and practicality that help every woman look and feel stylish with our premium range of Chic Collection. Our collection has a unique theme and story to narrate, and we emphasize the quality of the fabric and keep it in line with the latest trends.
All our designs for Abayas, Kaftan, Pants, Shirts, etc., come up with a unique blend of French-Arab custom that offers Vogue's Style. Innocent Touch-Paris is known for Modest Islamic Design for women with an East meets West twist, and we design our collections one of a kind, highly stylish and affordable.
We always focus on continuous improvements and our passion to bring out the best for a woman. Each of our collections is woven to perfection to give every woman the confidence she seeks. So whether you are looking to wear something to go for work or effortlessly bring on an evening look, we have a vast collection to make your day very special.
We promote women empowerment through our brand. We design each dress by keeping you in mind so that when you wear our designer dresses or apparel, they will support you in defining your style while playing different roles in daily life. With all our dedicated services and quality products, we have been winning millions of hearts of our pretty customers since we have established this brand.
Therefore, when your local brand offers high-quality women wears like Abayas, Kaftans that meet all your dressing requirements, why go for highly-expensive brands.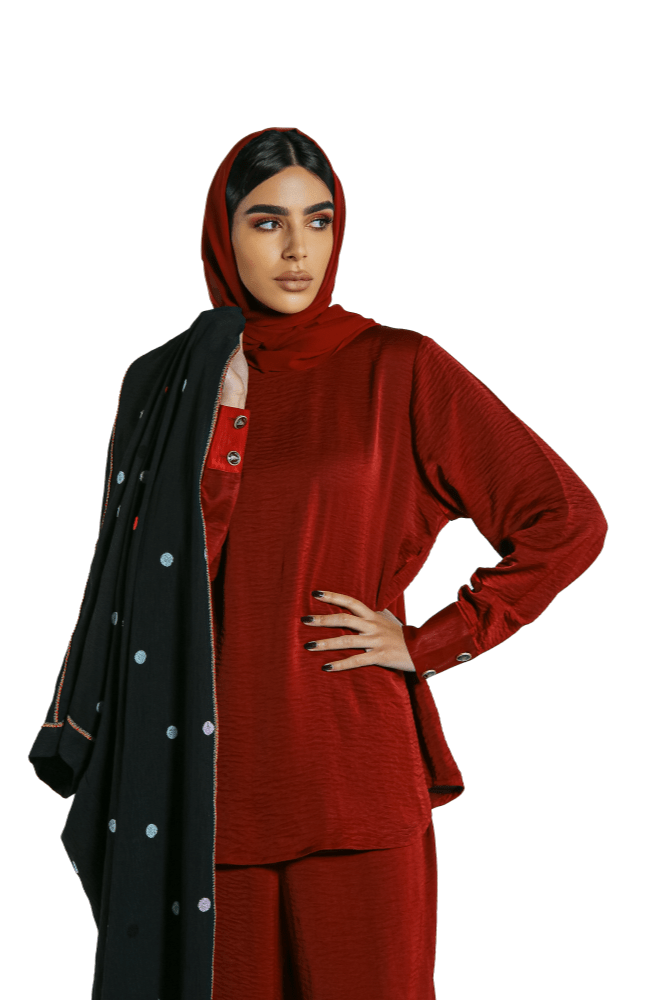 Our Mission
At Innocent Touch Paris, we are very keen about bringing out the beauty in our esteemed customers by producing high quality hand crafted designs. However we are taking our goodwill to the next level.
For every goods that are purchased from our website, and any sales made, we would be giving back to the society by donating a fraction/percentage of those funds to support orphanage homes, the less privileged, the elderly, stray cats and for other charity works as well.
We are doing this because we believe that by helping the aforementioned categories of people, we would be putting smiles on their faces and making the world a better place